Trade Donation Helps Feed the Hungry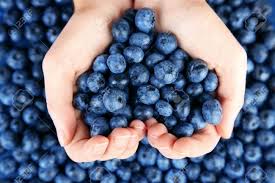 RICHERT BLUEBERRIES helps feed the hungry by providing almost 4000 pounds of fresh Blueberries to Loaves and Fishes through MBE.
Thanks to a generous trade donation from ST CATHERINE OF SIENA CHURCH, Midwest Business Exchange was able to trade for Fresh Blueberries to help feed the hungry through Loaves and Fishes.
Richert Farms, New MBE client, wanted to trade blueberries to our client base. Lots of blueberries, over 5000 pints.  With a few calls to our non profits we were able to secure the Trade to purchase the blueberries and then have them shipped to Loaves and Fishes for distribution to their clients.
No waste of blueberries. Feeding the local population. Trade to facilitate it all.
Thanks goes out St. Catherine Church for making this come together.